~ Harpist for wedding music, event music, composition, or recording harp music. ~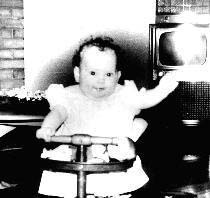 Contact Michelle Sell
& Moon Circle Records

Email...
msell@michellesell.com
Alternate: bayareaweddingandeventharpist@comcast.net

If you have not received a response within 4 hours, please call.

Address...
Michelle Sell, Harpist & Moon Circle Records
POB 1002
Fairfax, CA 94978-1002

Phone...
(415) 457-3912

| | | |
| --- | --- | --- |
| | Whether it be wedding music, or event music for a fund raiser, event music for a reception, event music for a birthday party, event music for a retirement party, or even harp music for a simple afternoon tea or holiday affair, Michelle can play as a soloist or with flute, cello, bass, guitar, violin, or saxophone. Classical flute and harp are beautiful accompaniments for your wedding ceremony, while soprano saxophone, bass guitar, and harp are fabulous for your lively "jazzy" wedding reception. | |

Michelle's prices are competitive with other Bay Area and Northen California harpists.
Why not get the best for your wedding or other event?

For weddings and events, other engagements, CD's, etc., in addition to checks, we also accept major credit cards through PayPal's secure payment service.
Click the below link, address your payment to msell@michellesell.com, and in the 'Note' field, reference the service or item for which you are paying.
For engagements, please make sure you have confirmed all the details either via email or phone prior to submitting payment.

To order a signed, personalized copy of 'Dancing on Air' directly via check, please send $19.95
(including $5.00 shipping & handling) to Michelle Sell at the above address.
(Please write 'Dancing on Air' in the memo field and be sure to include your shipping address, if it is not pre-printed on your check or if different from that address.)


Home

About Michelle Sell

Appears On/Other Artists/Current Projects


Weddings & Events

Harp Teaching & Lessons


Contact

CD's & mp3's

Press, Reviews, & Comments

Music Therapy

Links 1,
2,
3,
4

Site Map


Harp Column Interview with Michelle Sell


Event & Wedding Venue Photos


Wedding Music Samples & Repertoire


~ 2013-11-26 ~
~ ©2013, Michelle Sell, Moon Circle Records ~

~ Harpist for wedding music, event music, composition, or recording harp music. ~